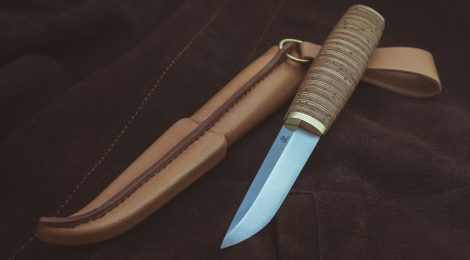 Tuohipuukko auf Wiedersehen
It has been a long, long time since I made my last complete puukko-knife. If I remember correctly it was at June 2013 and hey now I did it again! So here's my latest puukko-knife. This tuohipuukko is custom made (like all my work) and it got new home from Germany.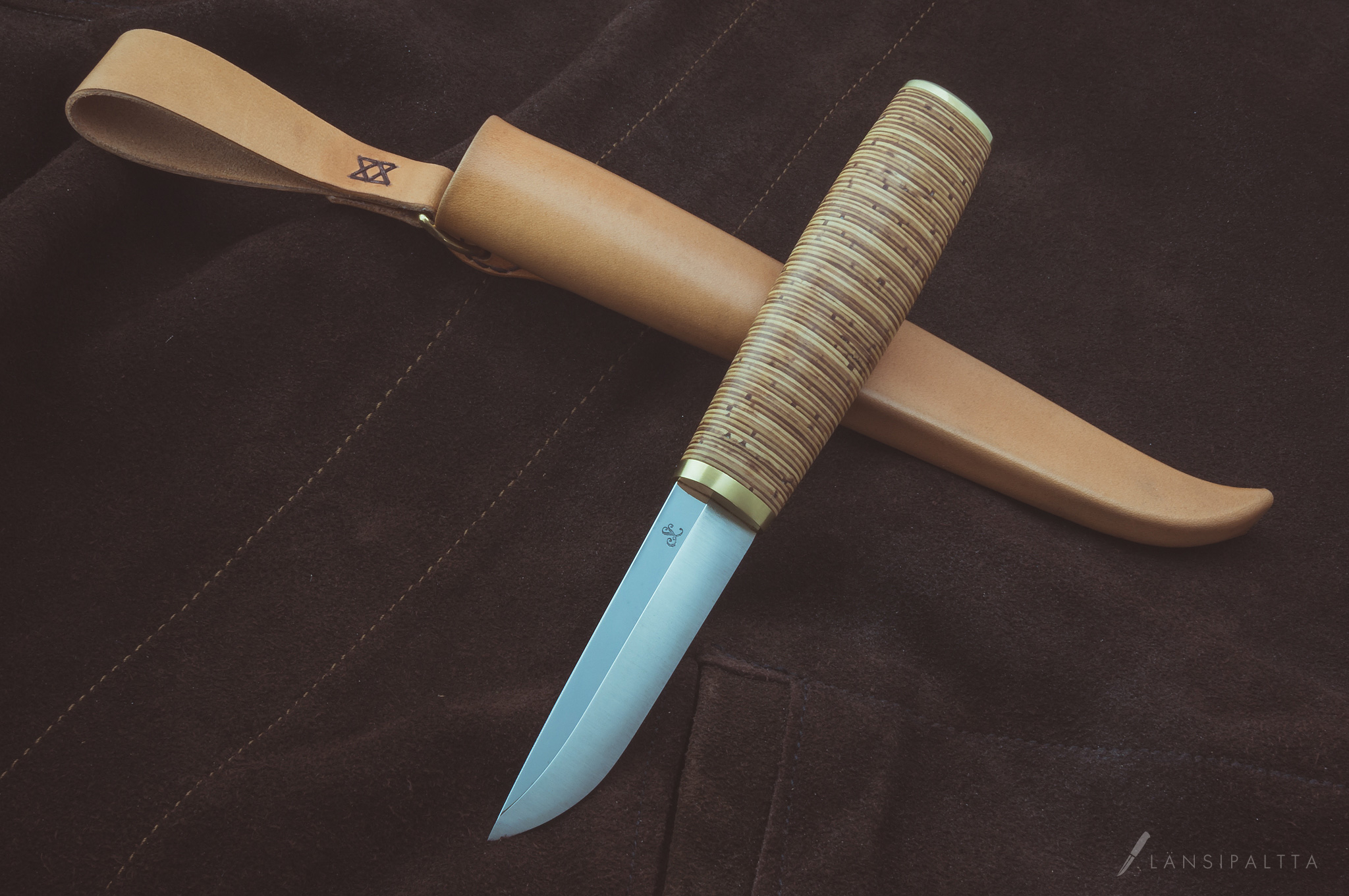 | | |
| --- | --- |
| date: | 02 / 2015 (serial #: 14 / 07) |
| blade: | Hand forged carbon steel, (80CrV2) |
| handle: | Birch bark |
| bolsters: | Brass |
| sheath: | Undyed leather |
| dimensions: | Blade 85 and handle 109 mm |
| | (3.35 and 4.29 inches) |
Like in my earlier tuohipuukko's, the birch bark is stacked intentionally. Spacers are stacked like two spacers to same direction and the next two rotated 90 degrees and so on. Same two by two method is used at least in old Rautalammi puukko's.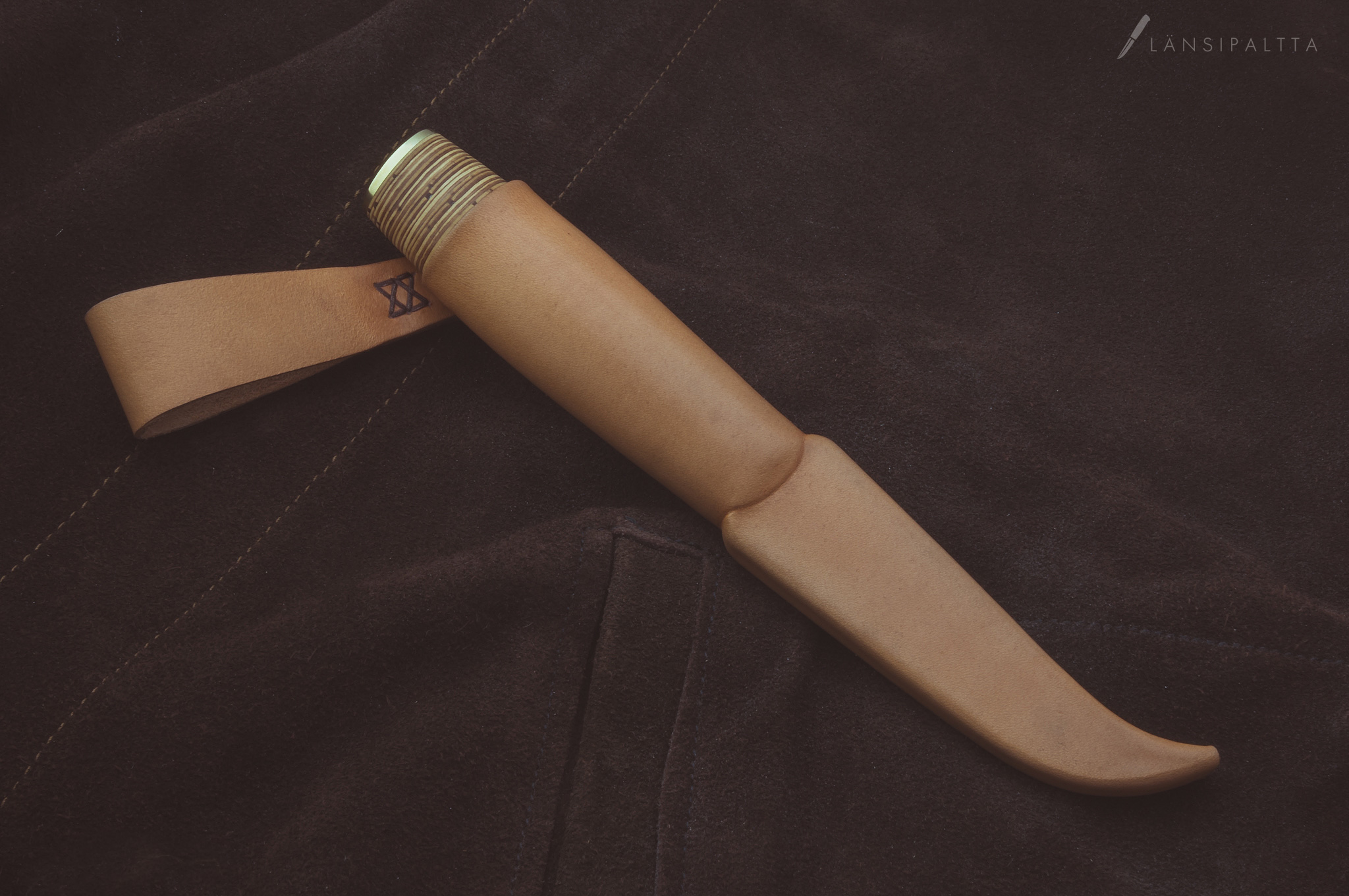 The blade is made of 80CrV2 carbon steel and I think it is nowadays a standard for puukko blades. It's very hard and durable steel and it's also easy to heat treat. Even beginner can make good blades from it. If you are interested about this great steel, you should contact to Laurin metalli Oy (sorry it's in Finland). The sheath I wanted to keep simply as possible. So it's made of undyed leather without any subtleties.
Hope you like it and please check out my other posts.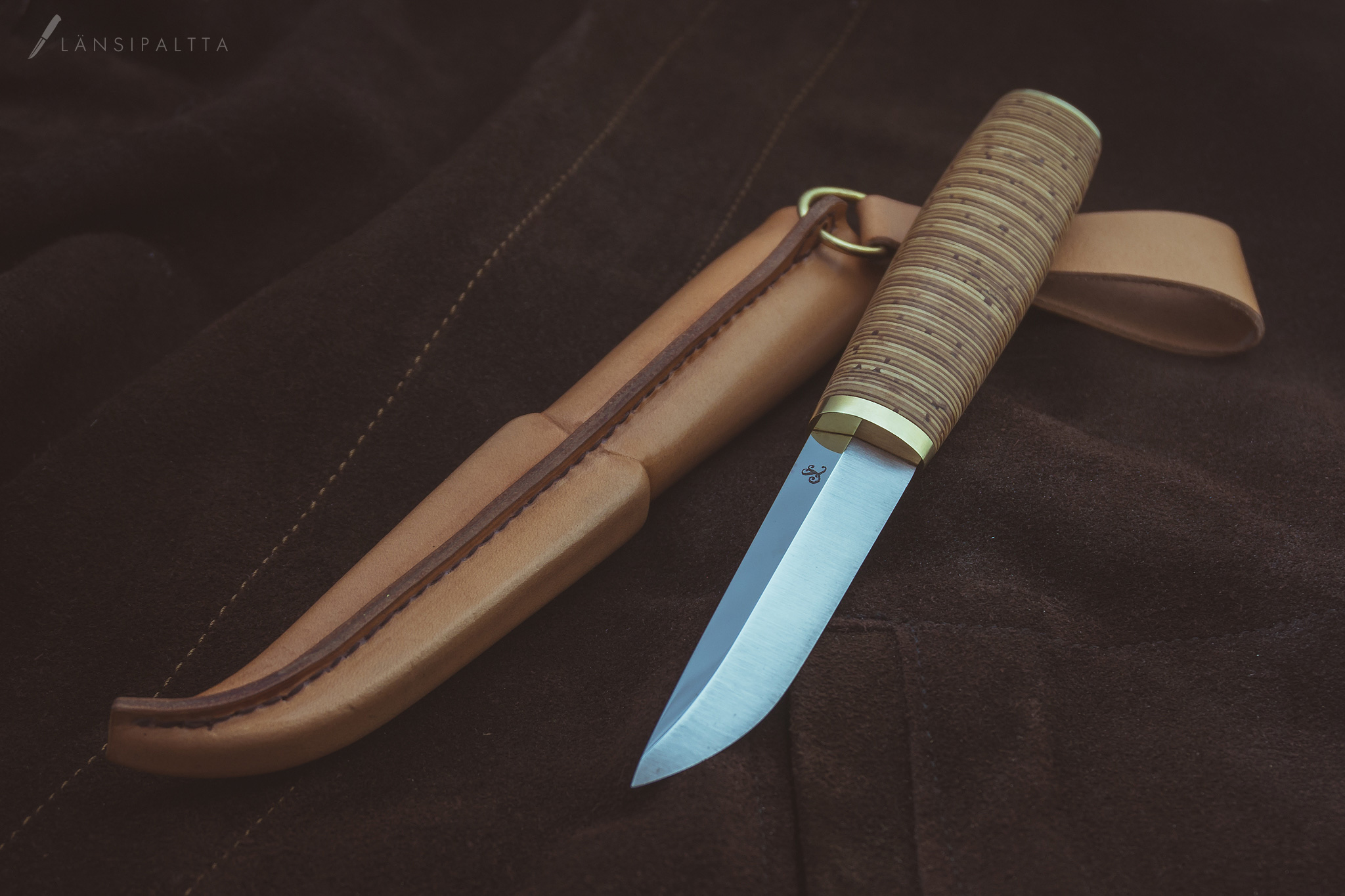 Tämä sisältö on luettavissa myös kielellä: suomi