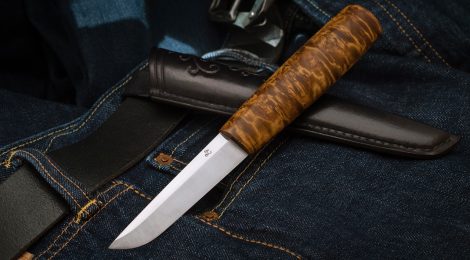 Kielo (Lily of the Valley)
I got a commission to make a simple puukko-knife. The most important criterion for knife was that it has no ferrules. Only wood handle with steel blade and that's it. There was also a another request. Customer wanted that puukko should have, not so traditional, sheath with side-seam. This is the story of my latest puukko, the Kielo (Lily of the Valley).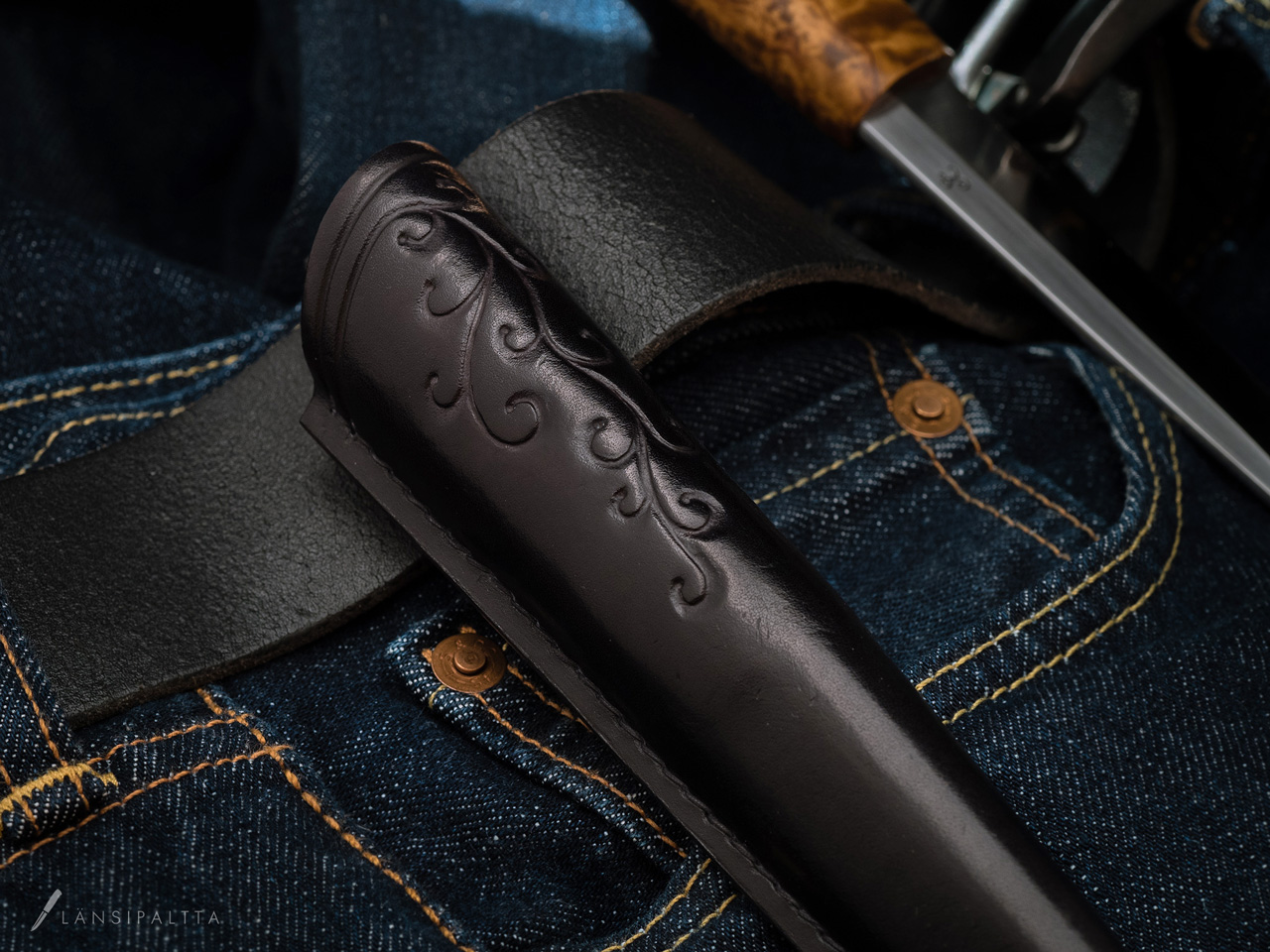 | | |
| --- | --- |
| date: | 12 / 2015 (serial #: 15 / 08) |
| blade: | Hand forged carbon steel, (80CrV2) |
| handle: | Dyed curly birch |
| sheath: | Dyed leather (pauting decoration) |
| dimensions: | Blade 90, handle 110 and sheath 185 mm |
| | (3.54, 4.33 and 7.28 inches) |
I forged the blade from 80CrV2 carbon steel and it has satin finish on spine bevels. The scandi grind is finished with grit 600 with tiny micro bevel. The blade tang is hammered in curly birch and there isn't used any glue. I have used this same method on my earlier puukkos like my first Kokemäki puukko (sorry the link's post is in Finnish). The hidden tang stucks there like a nail in the wood. After shaping the handle I dyed it with water-based wood stain.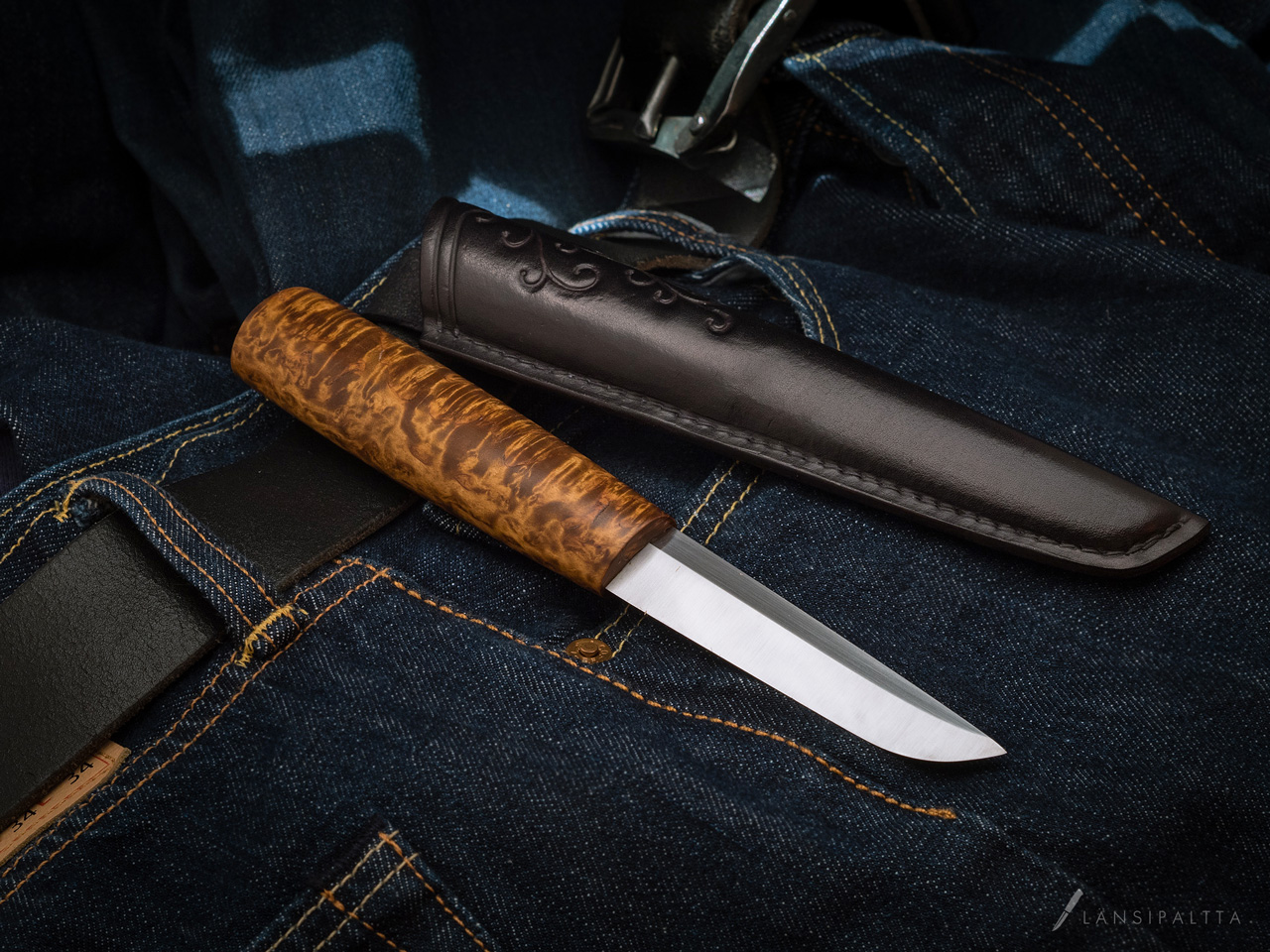 When puukko was finished I made some sketches about the sheath. Plain sheath seemed a bit dull, so I designed there some curls. Idea for the curls came from traditional wire inlay decoration (sorko-upotus). This decoration is familiar from Finnish (Ostrobothnian) birch-bark handle puukkos. Also the name Kielo (Lily of the Valley) came from that decoration.